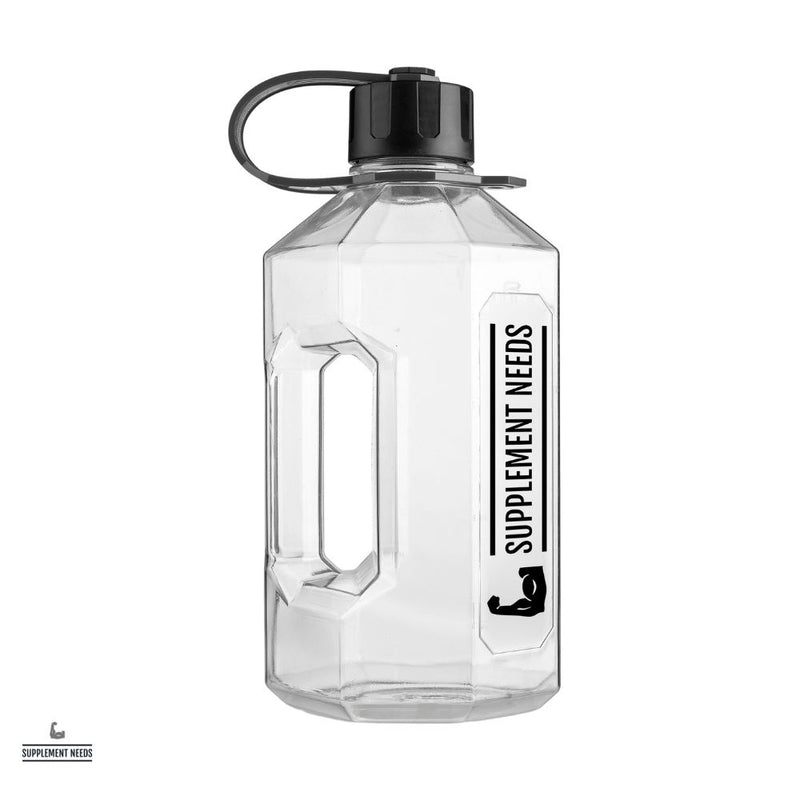 Supplement Needs AlphaDesign Jug XXL 2.4l
Description
Supplement Needs Alpha Jug XL offers an incredibly rugged, 2.4 liter (2400ml) capacity, making it the perfect addition to enjoying all your Supplement Needs products like the Ultimate Intra Workout Stack combining Intra EAA+, Intra Carb+ and Electrolyte+.

Manufactured by Alpha Designs, these heavy duty jugs are easy to clean, 100% leak proof, BPA & DEHP free and have a heavy duty rubber carry handle alongside a secure leak proof screw cap. 

Available also at Supplement Needs in a 1.6 liter XL format.