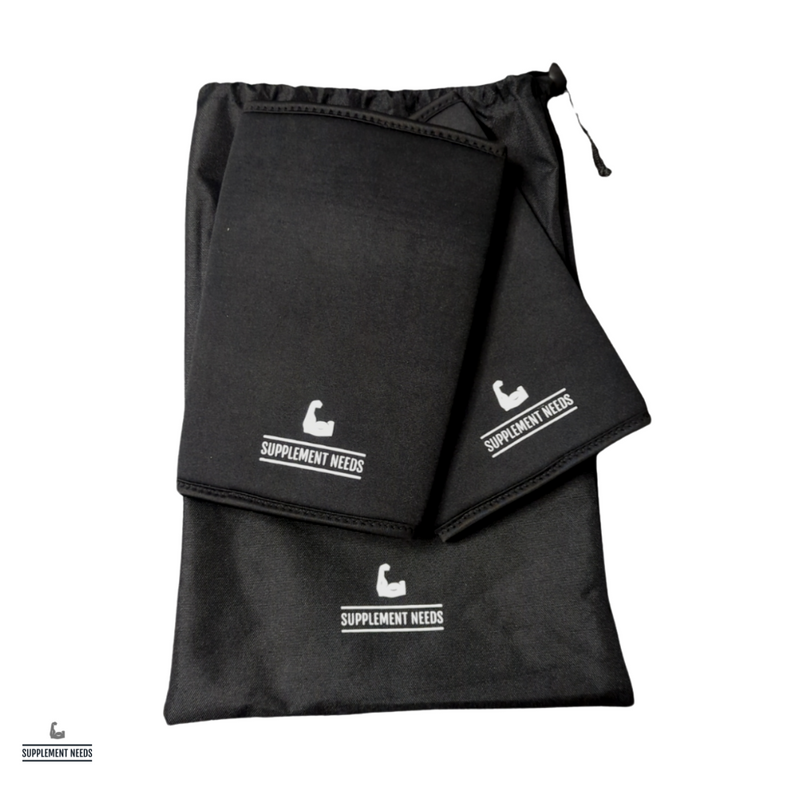 Supplement Needs Neoprene 7mm Elbow Sleeves
Description

Our Supplement Needs 7mm Neoprene Elbow Sleeves provide maximal support and compression for the joint, while ensuring the elbow is free to move easily, preserving range of motion. Compressive and insulating, these weightlifting accessories take tons of stress away from your joints to keep you safe, secure and supported. Designed for elbow support on push day.
Using the size chart below to determine which size elbow sleeve is best for you. If you're looking for a tighter fit, consider selecting a sleeve one size smaller than the chart suggests.
Product Highlights
- 7mm Thickness
- Provides joint compression and warmth
- Strong and durable neoprene material
- Provide maximum support and comfort 
- Suitable for all types of training 
- Sleek black design with subtle silicone branding
- Sold as a pair (2 per pack) 
- Packaged in our drawstring bags
- Sizes Small to XXXL
Size Chart

Sizing
Small - 24-26cm
Medium - 26-28cm
Large - 28-30cm
XL - 31-33cm
XXL - 34-36cm
XXXL - 37-39cm
How to Measure 
Measure the circumference of your forearm and lower biceps, taken with your arm locked and muscles relaxed, then choose a size that best fits both measurements.