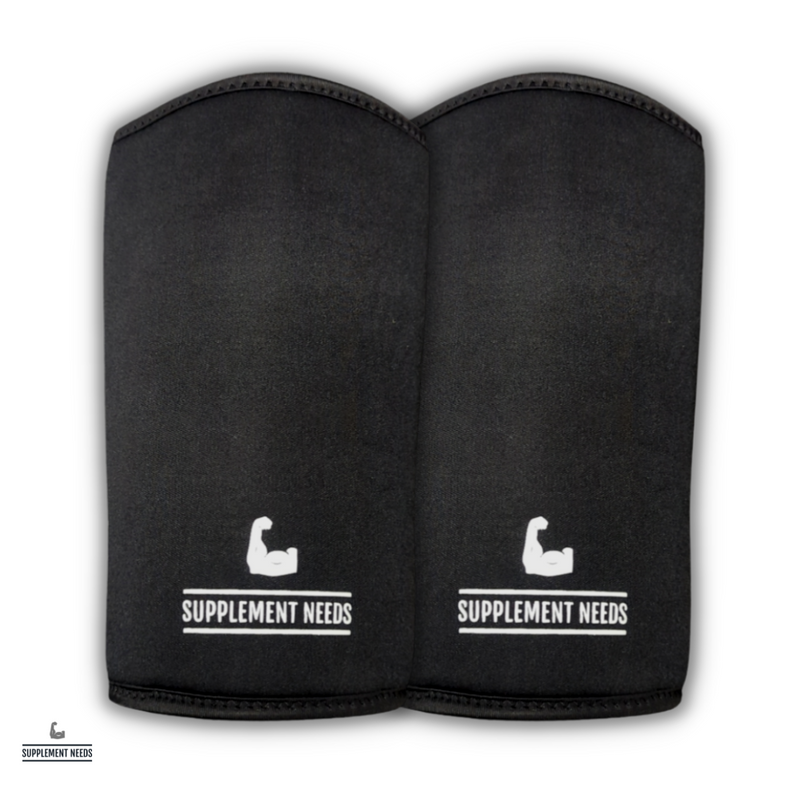 Supplement Needs Neoprene 7mm Knee Sleeves
Description

The Supplement Needs 7mm Neoprene Knee Sleeves provide support to help stabilise the knees; delivering warmth to the area and improving circulation to the area when lifting.

Manufactured from a 7mm thickness of neoprene, they provide a comfortable, compression fit; with just the right thickness to keep them in place during squats and deadlifts.
Use the Size Chart in the next tab to determine which size knee sleeve is best for you.
If you're looking for a tighter fit, consider selecting a sleeve one size smaller than the sizing chart suggests.


Product Highlights
- 7mm Thickness
- Provides joint compression and warmth
- Strong and durable neoprene material
- Provide maximum support and comfort 
- Suitable for all types of training 
- Sleek black design with subtle silicone branding
- Sold as a pair (2 per pack) 
- Packaged in our Supplement Needs custom drawstring bags
- Sizes Small to XXXL
Size Chart

Sizing
Small - 28-31cm
Medium - 31-34cm
Large - 34-37cm
XL - 37-40cm
XXL - 40-43cm
XXXL - 43-46cm
How to Measure
Measure the circumference of your knee joint with your leg out straight, keeping your muscles relaxed.
Measure around the centre of your kneecap (at the patella), and around the thickest part of your calf.
If your calf is more than 4cm (1.6in) larger than your knee, then you may wish to go a size up to ensure a good fit.