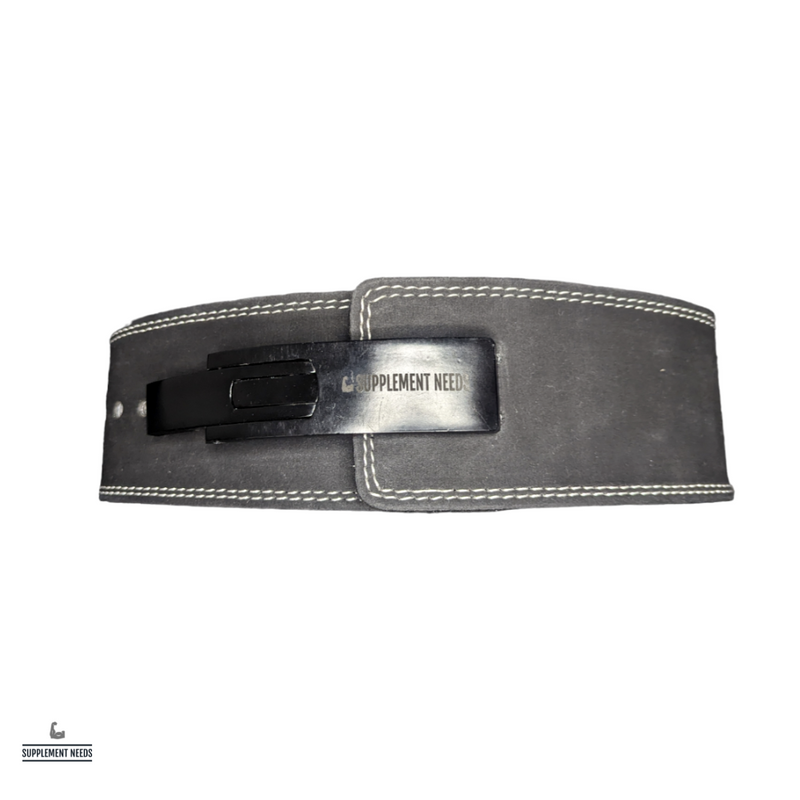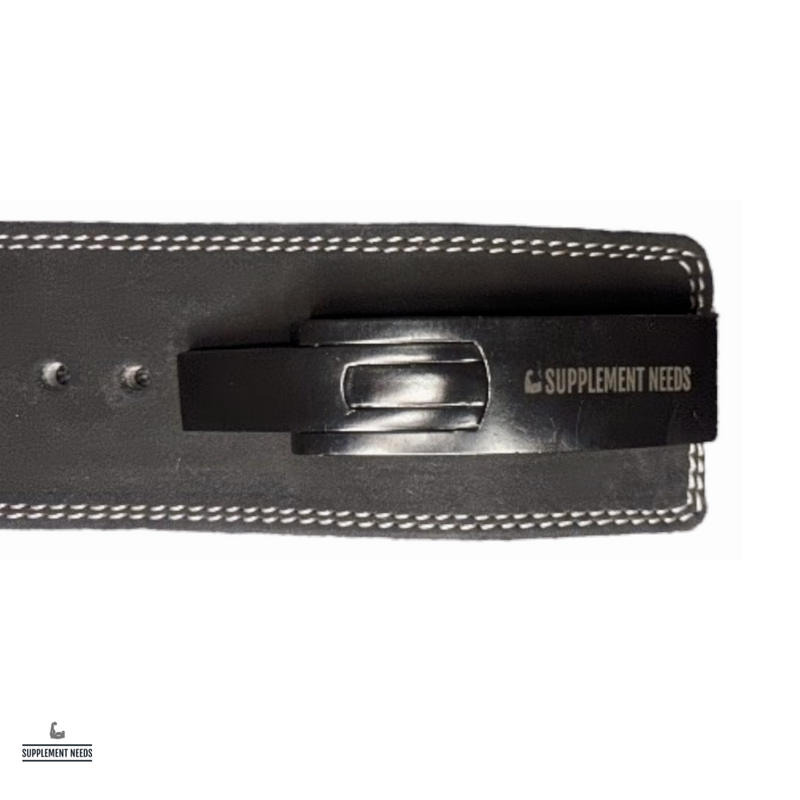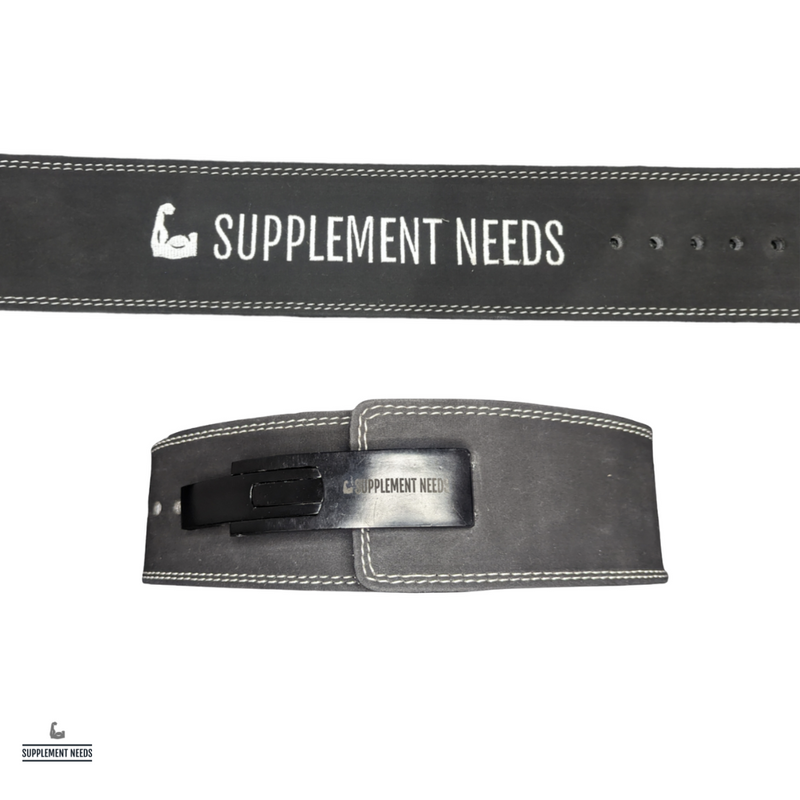 Supplement Needs Premium Lever Belt - S to XXL
Description

Designed to provide essential spinal and back support; the belt will provide strong stability to ensure there is no slippage or movement when you are training; whilst also helping to avoid bad form during weight lifts.
This is extremely hard wearing leather belt and will require some break-in time to achieve optimal comfort.
For best fit, measure around the centre of the stomach.


Product Highlights
- Made from 100% cow-hide leather for long-lasting product durability 
- Steel Lever 
- Supplement Need Embroidery Logo
- Comes with Supplement Needs custom carry case 
- Heavy Duty 
- 5mm thickness
- Durable design that will last many years

Materials
Made using 100% authentic cowhide leather.
Size Chart

Sizing
Small - 25-30"
Medium - 29-34"
Large - 33-38"
XL - 37-42"
XXL - 43-48"
How to Measure
Measure your waist at the level of your belly button