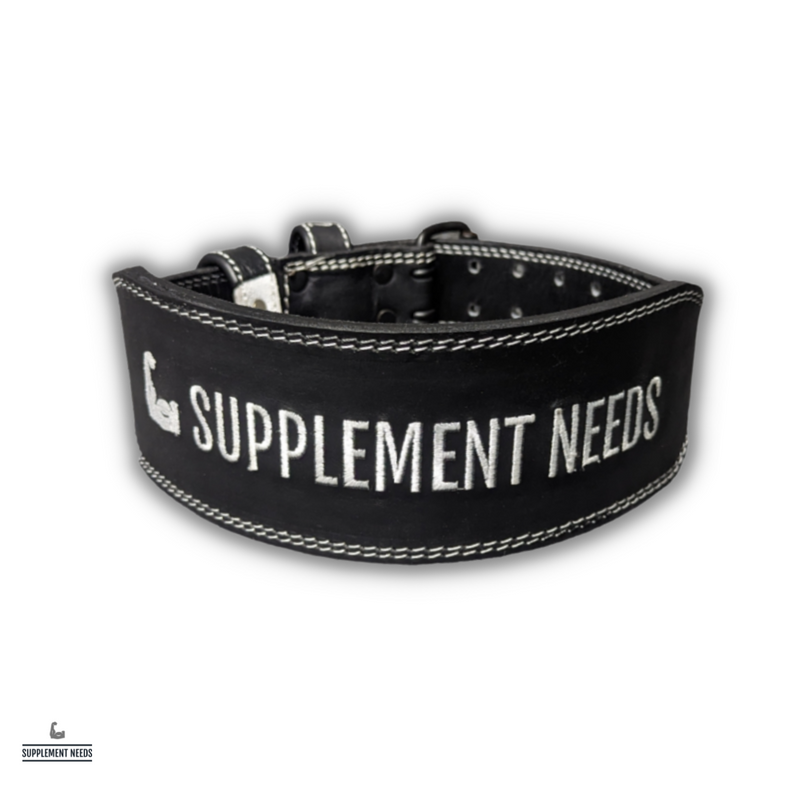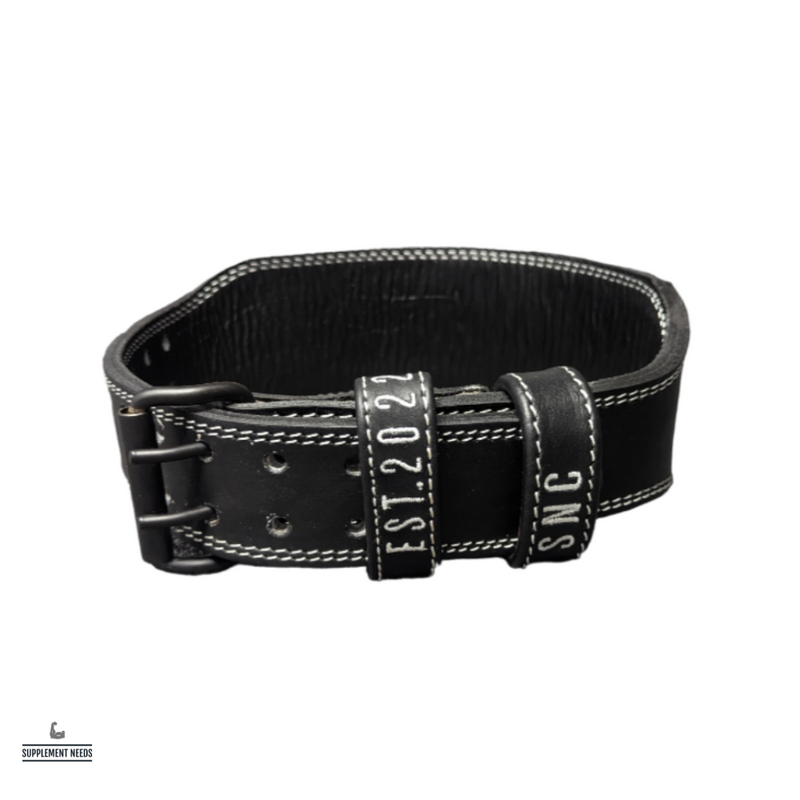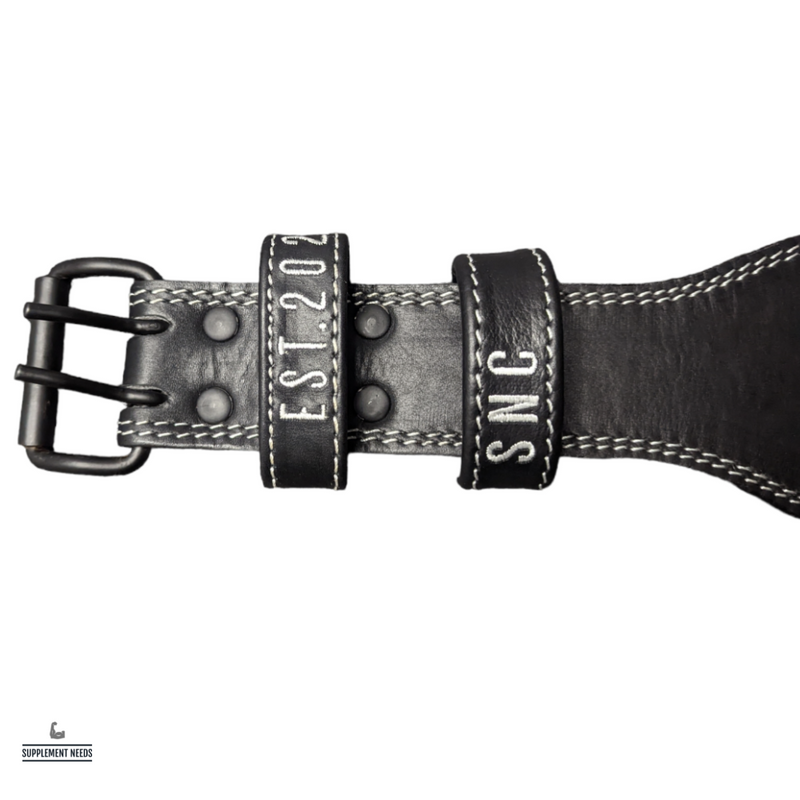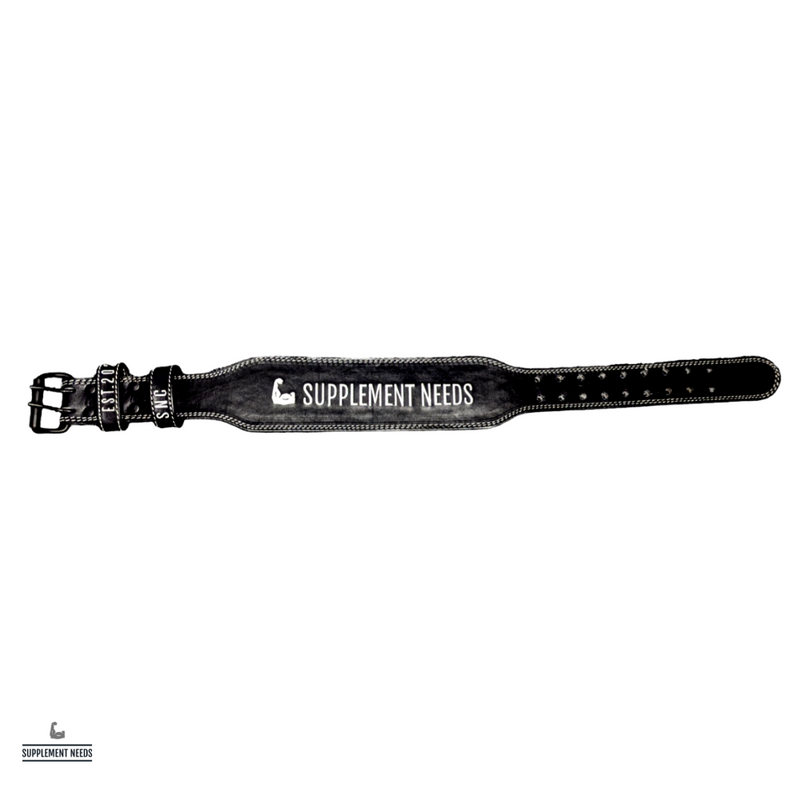 Supplement Needs Weightlifting Belt - S to XXL
Description

Protect your back, lock your core and hit that PB with the Supplement Needs Weightlifting Belt.
Designed and made to provide the best core support whether it's squats, deadlifts or hang cleans; with a perfectly comfortable fit offering support for the abs and lower back.
Manufactured from heavy duty, double stitched genuine leather with a metal buckle fastening. The belt is extremely hard wearing, and can be easily adjusted using the hook-and-loop fastening system.
For best fit, measure around the centre of the stomach.
Product Highlights
- Made from 100% cow-hide leather for long-lasting product durability that won't break under heavy pressure 
- Steel Lever 
- Supplement Need Embroidery Logo
- Comes with Supplement Needs custom carry case 
- Heavy Duty 
- 5mm thickness
- Durable design that will last many years
Materials

Made using 100% authentic cow-hide leather.
Size Chart

Sizing
Small - 25-30"
Medium - 29-34"
Large - 33-38"
XL - 37-42"
XXL - 43-48"
How to Measure
Measure your waist at the level of your belly button.