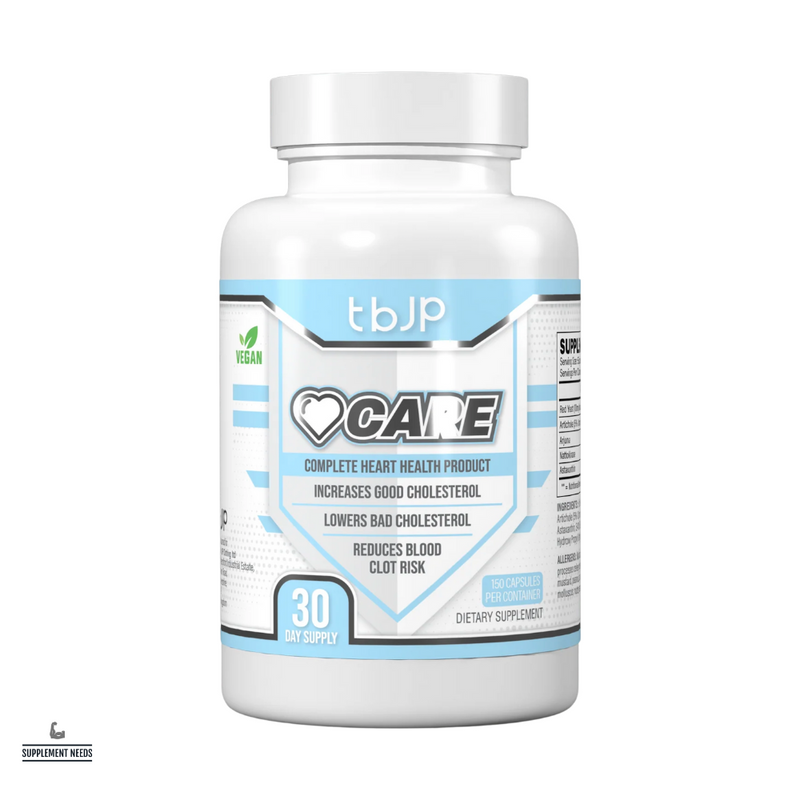 Trained By JP Nutrition Heart Care - 150 Capsules
Description
TrainedbyJP Nutrition Heart Care is a non-proprietary supplement designed to be taken to support your daily health.
Formulated using Red Yeast, Artichoke, Arjuna, Nattokinase and Astaxanthin.
JP Love Heart has been designed to be stacked alongside Love Heart and Vital Support.
Available from Supplement Needs in a 150 capsule tub.
Directions for Use
1 serving (5 capsules) to be taken daily.
Nutritional Information
Size: 150 Capsules
Serving Size: 5 Capsules 
Servings: 30
Per 5 Capsule Serving:
Red Yeast (10mg Monacolin K) - 2500mg
Artichoke (5% Cyanrin) - 750mg
Arjuna - 500mg
Nattokinase - (10,000 FU)
Astaxanthin - 10mg
Other Ingredients: E470b (Bulking Agent), Sipernat, HPMC Capsule