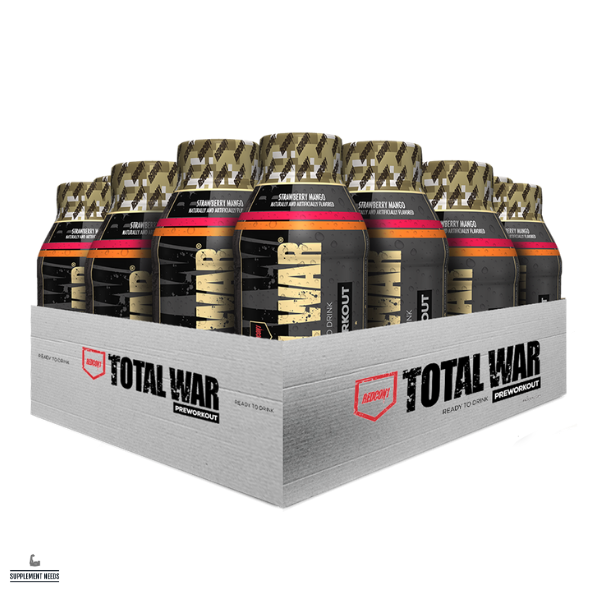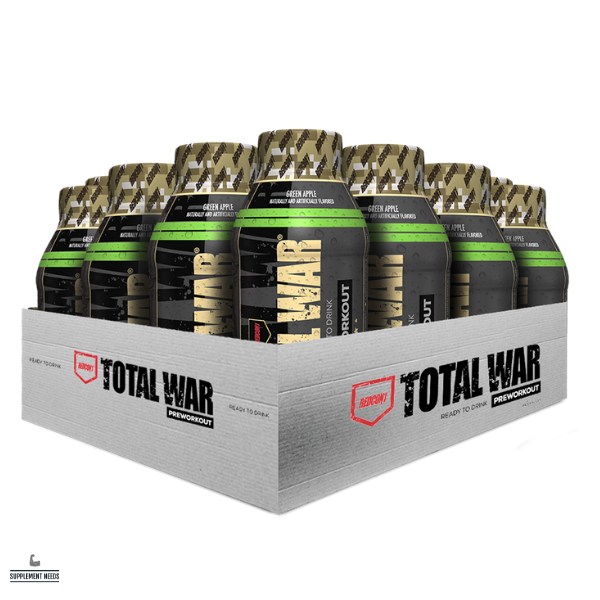 Redcon1 Total War RTD - 12 Bottles
Description
RedCon1 Total War is a caffeine stimulant based pre-workout supplement designed to take vasodilation and mental focus to a new level in a convenient Ready to Drink (RTD).
Formulated using Citrulline Malate, Beta Alanine, Agmatine Sulfate, Taurine, Caffeine Anhydrous, Di-Caffeine Malate and CocoPhenols
Total War is designed to be stacked with Big Noise.
Available from Supplement Needs in 6 flavours – Rainbow Candy, Sour Gummy, Grape, Green Apple, Orange Crush and Strawberry Mango.
Directions for Use
1 serving (355ml) consumed 20-30 mins before training.
Do not exceed recommended daily intake.
Nutritional Information